ISIN TO LEI MAPPING INITIATIVE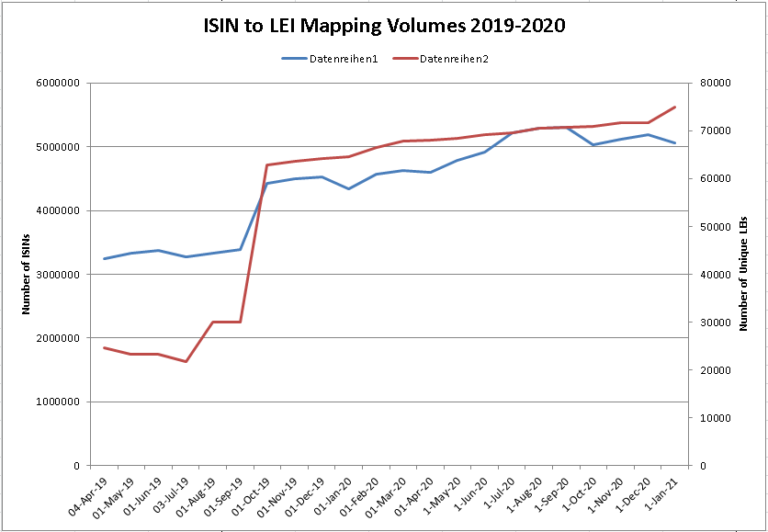 On 4th April 2019, ANNA and the Global Legal Entity Identifier Foundation (GLEIF) launched a new initiative to link International Securities Identification Numbers (ISINs) and Legal Entity Identifiers (LEIs). The initiative has been created to help improve transparency of exposure by linking the issuer and issuance of securities.
This global project will map new and legacy ISINs to their corresponding LEIs, of those NNAs who have joined the initiative. By linking the two ISO standards together, firms will be able to aggregate the data required to gain a clear view of their securities exposure within a given issuer and its related entities. The ISIN-to-LEI mapping table is freely available to all without restriction on both the GLEIF and ANNA websites.
As the registration authority for the ISIN, ANNA has been responsible for evolving and promoting the ISIN standard through its work and collaboration with members, regulators and the industry at large. As a result, today ISINs are issued in more than 200 jurisdictions worldwide, enabling global cross-border trading and improved transparency. This initiative underlines ANNA's commitment and mission to promoting the use of standards, including the two ISO standards used in this initiative: ISIN (ISO 6166) and LEI (ISO 17442).
Source: https://www.anna-web.org/standards/lei/